DIESER MENUPUNKT BEFINDET SICH NOCH IN DER ÜBERSETZUNG
SOLLTEN SIE DEUTSCHSPRACHIGE INFORMATIONEN DRINGEND BENÖTIGEN, WENDEN SIE SICH BITTE AN PHYSIOASSIST IN DEUTSCHLAND
Posters – Scientific Conferences
Y.D.
COPD - Asthma
Y.D. is a 70 year old patient, a practicing surgeon, former athlete with deteriorated muscle tone. He presents with COPD and asthma, in addition to a very severe hyperinflated lungs. He has a VEF1 of 35%, and is treated with bronchodilators.
He was approached by a pneumologist for respiratory education, a reduction in his shortness of breath, and exercise rehabilitation.
Read more
Download the Clinical Case in PDF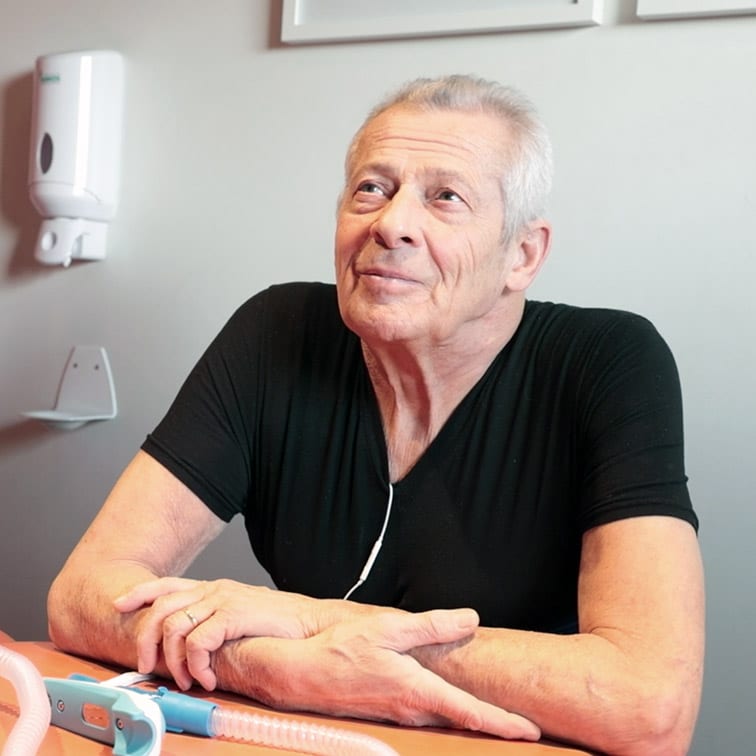 Firmin
Bronchospasm and airway clearing
Firmin is a 20-year old patient with Purtilo syndrome.
For this reason, he received an allograft donated by his sister in September 2015.
Three months after transplantation, liver, skin, eye and digestive GVHD (Graft-Versus-Host Disease) manifested.
Pulmonary GVHD was diagnosed in March 2016 at the chronic respiratory failure stage. Long-term oxygen therapy and nocturnal NIV was introduced. Firmin then presented an FEV at 17% of the predicted values, and an FVC at 229% of the predicted values.
Read more
Download the Clinical Case in PDF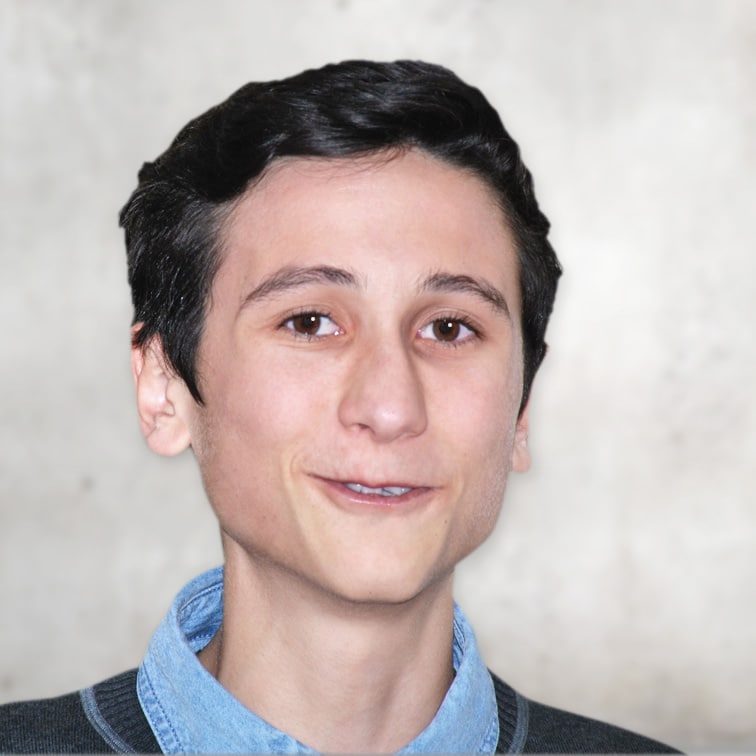 Fabien
Cystic Fibrosis
Fabien is a 28 year old patient living in Brittany. He has a job
and is married. He is a spirited, determined, and very demanding patient. He presents with cystic fibrosis, with an FEV1 of 40%. He has attended many rehabilitation sessions in various specialist centers. During a conference, he heard about CKRF of Marcq-en-Baroeul and made a request to come do a two week program with a friend who also suffers from cystic fibrosis.
The program took place in June 2016. He was the first patient to use the Simeox, and to discover how it was used, along with the caregiving staff.
Read more
Download the Clinical Case in PDF